BA Conference Europe 2018 -Just a little thank you
Posted in Agile Development, Business Analysis, Change Management, Conferences, Events, Product Development on 4th October 2018
Analyst-Zone at the BA Conference Europe, 2018
As you know by now, Analyst-Zone successfully sponsored and exhibited at the Business Analysis Conference Europe, 2018. The biggest BA conference in Europe was held at the iconic Central Hall, Westminster in London from 24th to 26th September. And it was an amazing event with so many fantastic professionals all in one place in one time. We have received fantastic insights and response from the delegates both on the booth as well as about the platform. Team Analyst-Zone is just coming out of the excitement from the mega event, last week.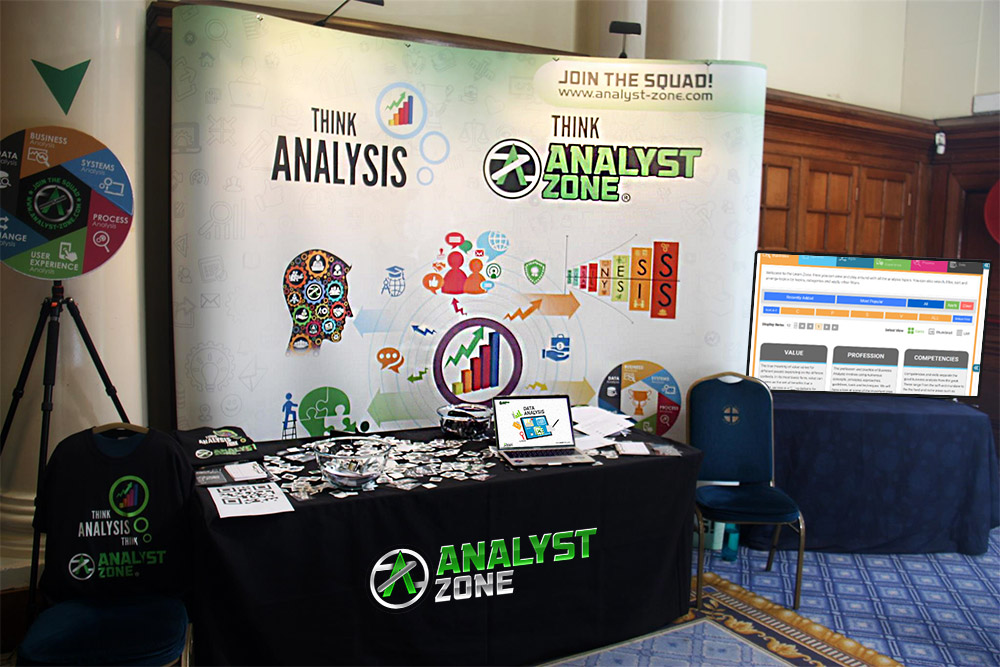 Feedback. Feedback. Feedback
The best part of exhibiting Analyst-Zone at the BA conference this year was the tremendous amount of insights, feedback and ideas we got from the delegates. Little wonder then that the team got completely exhausted at the end of the conference, talking and listening to the delegates who were keen to try out the platform. We are delighted to see the exploration happening both at the booth as well as on their mobile phones and the feedback kept pouring in.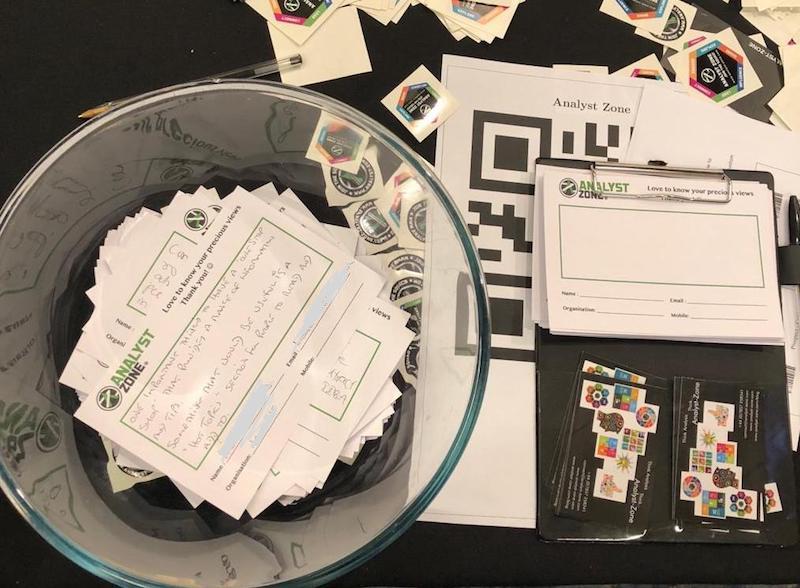 Just a little Thank you from us
As a small gesture for all the useful feedback, we wish to give you something back. Team Analyst-Zone are glad to offer you a free copy of the newly published Handbook on Busting the Myths and Misconceptions on Business Analysis. The handbook offers insights on the popular myths and misconceptions around business analysis and throws light on the facts. We are sure it will be a great guide for both the non-BA enthusiasts as well as budding and early stage BA professionals. Happy reading :-)
Real delegates, real action
Lastly, if you haven't checked out the photos of the Business Analysis Conference Europe, London 2018, you can catch a glimpse of the action, the people and the moments as it happened. The lovely photos offering great snapshots of the delegates, speakers and the ringside action are taken by the staff of the event organisers, IRM UK. These are now published by them on this public photo site here. You can spot yourself, your colleagues or the superstars live in action! Happy browsing and have a nice weekend ahead!