Introduction
After identifying the stakeholders and determining their involvement, it is critical to analyse their power in the organisation and their level of interest in the initiative. It also helps to understand their attitudes towards the initiative/project/program so that they can be effectively engaged. This in turn will help us to structure the communication in an effective manner to suit their roles, influence and attitudes.
Some of the techniques to help with analysing the stakeholders' power, interest and attitudes are:
Stakeholder Power-Interest Grid
RASCI Chart
Stakeholder Attitudes
Stakeholder Salience model
Analysing stakeholders goes beyond understanding and defining their roles and responsibilities. Determining who is on our side, who is opposed to our initiative/project/program is a crucial step in understanding the stakeholders' motivations, intents and attitudes.
This understanding paves the way for coming up with a plan to ensure that the key stakeholders are engaged in the suitable way. Moreover, it helps to maintain the communication with them in a structured and positive manner and manage their expectations effectively.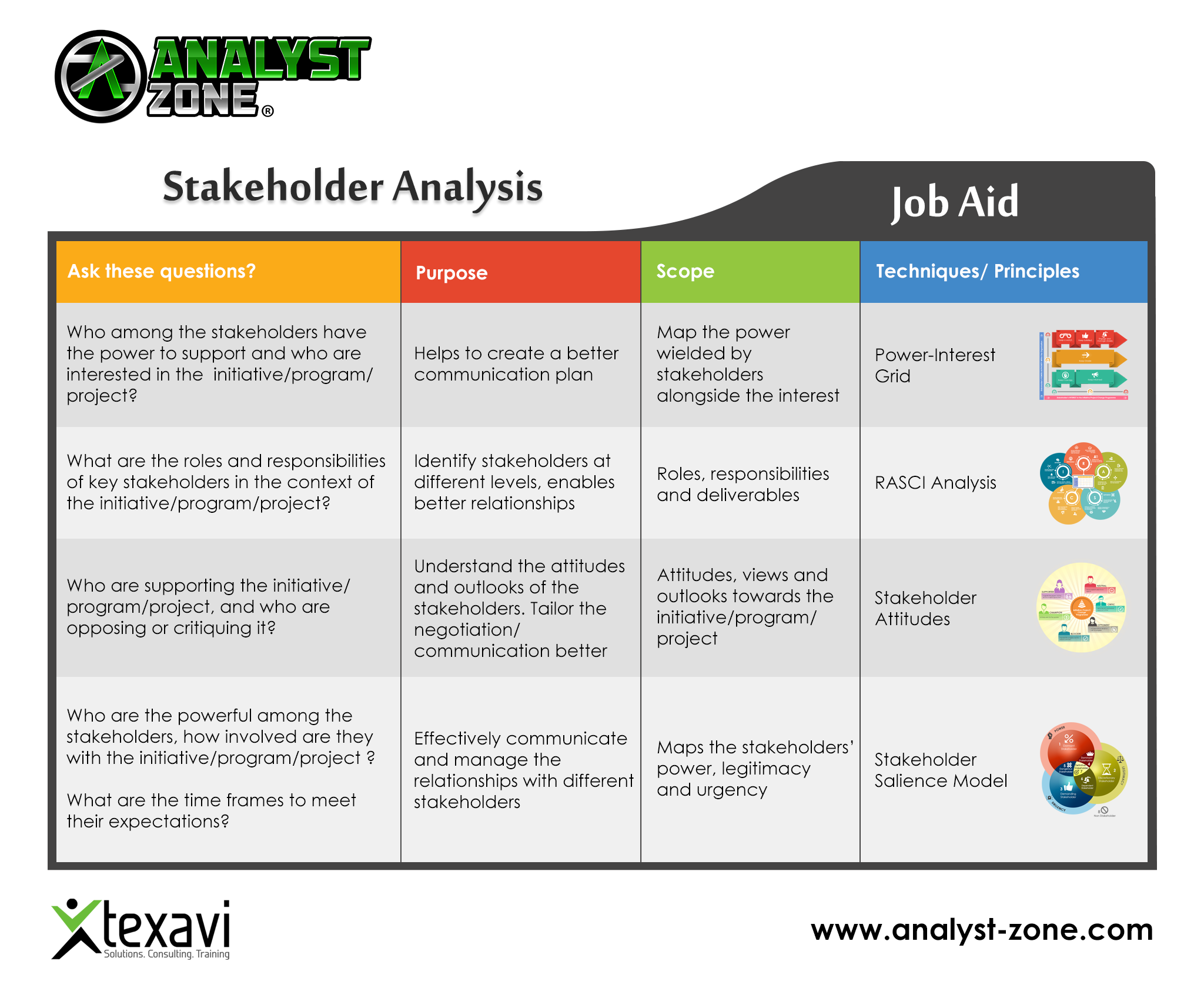 Enables us to identify all the key internal, external stakeholders who have a level of influence on the initiative/project/program.
Stakeholder analysis helps in defining and planning the stakeholder engagement, communications and management effectively.